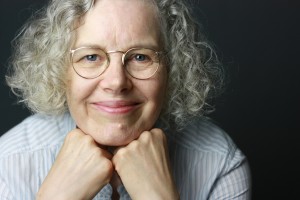 Ann Powell is co-artistic director of Puppetmongers Theatre, where she has been playing with puppets and creating critically acclaimed new works since establishing the company with her brother David in 1974, and touring with them around the world. Puppetmongers was the Puppetry Department for Mr. Magorium's Wonder Emporium. Outside of Puppetmongers, Ann collaborates on projects with other theatre companies and artists, including an Arts for Peace theatre project in the former USSR with Whole Loaf Theatre. She teaches puppetry arts to adults at colleges, conferences and Puppetmongers' School of Puppetry, and to children as an Artist in Education. Ann has also illustrated a number of books for children and written one, and was a founding member of Kids Can Press publishing company.
_____________________________________________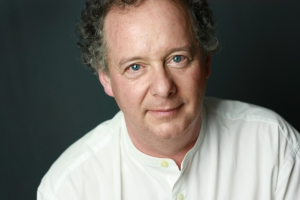 David Powell, the other co-founder of Puppetmongers Theatre, has been involved with all levels of production: design, scripting, construction, marketing, touring, performing and administration.  With Puppetmongers, he has created eleven new theatre works, toured extensively nationally and internationally, and received awards from both the theatre and puppetry communities in Canada and the USA. David's other work has included design and building puppet, sets, masks and props for many theatre companies.  He created Shuttle Dreams, a new-music shadow play with musicians Scott Wilson and Daria Kwiatkowska.  He has taught puppetry arts at the Ontario Institute for Studies in Education (OISE), University of Toronto, York University, University of Windsor, University of Guelph, the Toronto Teachers' College, and at several C.O.D.E Conferences.
_____________________________________________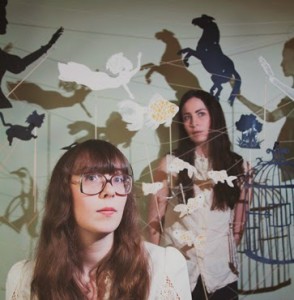 Erin Fleck – Caterwaul Theatre
Caterwaul Theatre was founded by Erin Fleck and Sarah Fairlie in September 2013. Both Fleck and Fairlie have long been active within Toronto's theatre, music and visual art scenes.  Caterwaul produces innovative and immersive storytelling in puppetry, analog projection and stop-motion film.
Caterwaul's inaugural production of Unintentionally Depressing Children's Tales, premiered at the 2014 SummerWorks Theatre Festival to much acclaim, and winning the NTS Design Award. They returned to SummerWorks in 2015 with the Music Series collaboration Heat Shuts Off Overnight with the band Germaphobes, and again in 2016 as part of the collaborative and performance team for Georgina Beaty's Extremophiles (Critic's Pick, NOW Magazine).
Caterwaul has created music video, live projections and puppet installations for various bands and events throughout Toronto (including Long Winter, Camp Wavelength), travelled to Dawson City, Yukon for an artist residency with the Klondike Institute of Art and Culture, and facilitated shadow puppet creation and performance workshops with the Hamilton Children's Choir, Toronto's Girls Art League, as well as a giant interactive snow globe for the Harbourfront Centre's HarbourKIDS winter programming.
_____________________________________________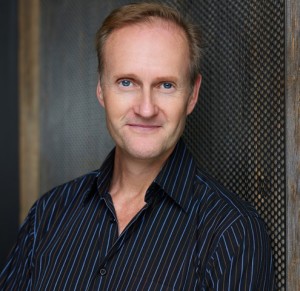 Mike Petersen's career began on Jim Henson's Fraggle rock in 1984. Since then he has performed around the world with such companies as Mermaid Theatre, Neptune Theatre, Theatre Antigonish, Kaleidoscope Theatre, The Edinburgh Puppet Company, Poland's Teatr Arlekin, and Theatre Beyond Words. Film and television credits include Fraggle Rock, Labyrinth, Emily of New Moon, and the award-winning pre-school series The Mighty Jungle. Mike created and performed in As You Puppet at YPT, and played host "Papageno" in a series of classical music concerts for children called Music & Truffles. Mike recently completed 65 episodes of Toopy & Binco Vroom Vroom, airing now on Treehouse, and he is a proud member of the Dora Award winning ensemble performing Old Man and the River with Theatre Direct. As a teacher of puppetry Mike has worked alongside Graham Whitehead at Mermaid Theatre, Allen MacInnis at YPT, Lynda Hill at Theatre Direct, Eric Wolfe at Eldrich Theatre, Puppetmongers Toronto School of Puppetry and Seanna Kennedy, director of the first Canadian production of Avenue Q at the Lower Ossington Theatre, Toronto.
_____________________________________________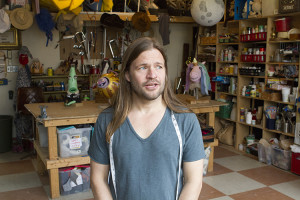 Jamie Shannon is a Toronto born artist who specializes in bringing the inanimate to life. Jamie is a writer, director and producer of films and television, with 20 years of experience creating puppet based media. Jamie's television series, such as Big and Small, Mr. Meaty, Swami Jeff, and the grogs, appear on broadcasters worldwide. The preschool series, nanalan', loved across the globe, won two Gemini Awards, for "Best Writing" and Best Performance" in a Preschool Series". Most recently, he is filming his short film about the life of Rasputin with puppets, for Heather Henson's Ibex Films; he directed the second season of GIVER, a documentary style show on TVO; he built the puppets and led a team of five puppeteers on the film, Higglety Pigglety Pop, produced by Spike Jonz; and he made a million puppets for commercials, TV shows and films at the Big Guppy creature shop.
_____________________________________________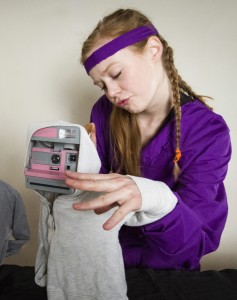 Ingrid Hansen trained first as a dancer, then as an actor, mover, and theatre creator, and then worked for four years as a lead puppeteer on the children's television series Tiga Talk! on APTN. Ingrid trained in puppetry with former Sesame Street puppeteer Tim Gosley, and with Old Trout puppeteer Peter Balkwill at the Banff National Arts Centre. She teaches puppetry to actors, dancers, adults, children, and prison inmates. Ingrid recently co-directed The Prison Puppet Project with Peter Balkwill and the inmates at a federal prison in British Columbia. Currently she is touring her award-winning object puppetry shows Snack Music and Little Orange Man across Canada, while also running her theatre company SNAFU.
_____________________________________________
Johan van der Gun, originally from Holland, Johan came to Canada in the late 1960s and became a principal designer and performer with Frog Print Theatre. In 1973, Johan and Alison (née Rhynd) Vandergun formed Lampoon Puppettheatre, a company well known for its unique use of polyfoam in puppet construction. Lampoon Puppettheatre has toured its theatre productions extensively in Canada and abroad, and in 1976 received a UNIMA-USA Citation of Excellence in the Art of Puppetry for its production of Clowning Around. Johan Vandergun has also created puppets for various television programs, including The Hilarious House of Frightenstein starring Billy Van and Vincent Price. Johan Vandergun has long been a member of the executive committee of the Ontario Puppetry Association . Johan Vandergun is known for his film work on Mr. Magorium's Wonder Emporium (2007), An Amish Murder (2013) and The Day the Old Man Knocked (2010).
_____________________________________________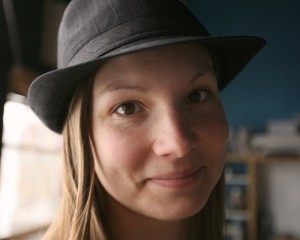 Shawna Reiter is the Artistic Director of CLUNK Puppet Lab a multidisciplinary company that creates original art and theatre work that delves into the minute, intimate moments and connections of shared human experience. She is co-creator/writer/and performer of CLUNK Puppet Lab's "How I Became Invisible", "Fin", "The Uneventful Disappearance of Mr. Ogorki", and "Gone Fish'in". Trained as both a visual artist and puppeteer Shawna devised a hybrid practice that integrates her artistic training with her passion for puppet theatre. She has created large-scale sculptures, robotic puppet installations, and interactive video animations, alongside her theatrical productions. Shawna holds a degree from the Ontario College of Art and Design, and an MFA from the University of Calgary. She studied puppetry at the Banff Puppet Intensive, the Sandglass Theatre Puppet Intensive, Mouth Puppetry for Stage and Film with Mike Petersen; String Puppetry with Frank Soehnle; Voice for Puppetry with voice instructor Paul De Jong; and has apprenticed under Peter Balkwill of the Old Trout Puppet Workshop. Shawna has also studied physical theatre and clown at The Manitoulin Conservatory for Creation and Performance and at Green Fools Theatre. Shawna has been teaching both fine art and puppetry classes and workshops for over 12 years to children and adults from diverse backgrounds at universities, colleges, art galleries, and school boards across Canada. She currently teaches puppetry at the Humber College Puppetry Intensive and Master Class Series.
_____________________________________________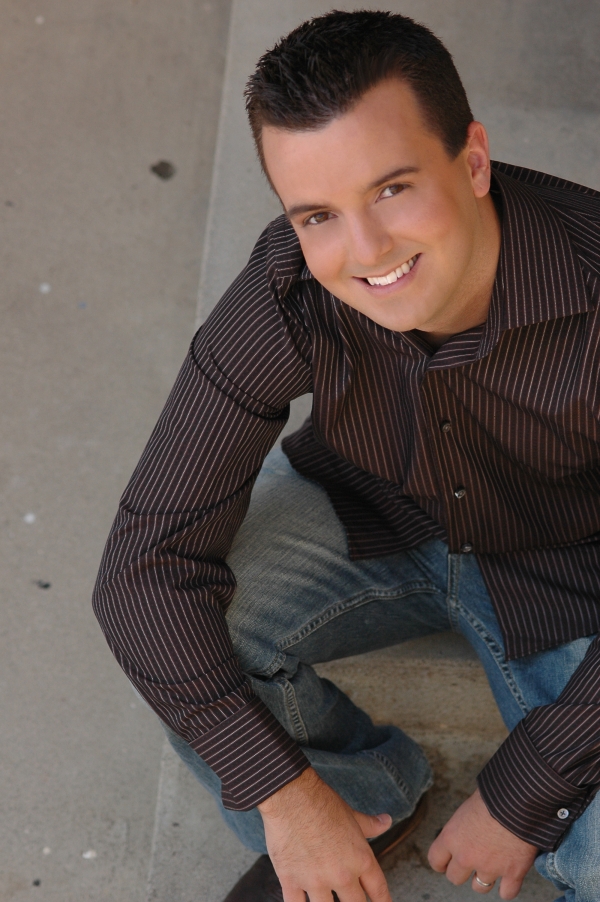 Andy Hayward has been designing and wiggling puppets since God's dog was a puppy.  He began his career by fabricating puppets and walk-around costumes for Vee Corporation's Costumes & Creatures Workshop, where he helped craft characters for Sesame Street Live and Bear in the Big Blue House Live.  Independently, Andy has designed puppets for clients across the continent, including Chuck E. Cheese Entertainment, Roman Coppola Studio, BMI Musical Theater Workshop, Pulp Gamer Media, Avenue Q at Lower Ossington Theatre and Off Broadway's Rescue Rue.  Puppetry performance credits include Sesame Street, Playhouse Disney, Monica's Mixing Bowl, and a gaggle of additional shows with hollow dollies in need of ardent hands.  Website:  http://www.andyhayward.net/
_____________________________________________
For more than three decades Sara Barker worked with various forms of popular outdoor theatre, including Comedia Del Arte, Bread and Puppet influenced theatre, illustrated story banners, and cranky scrolls. She was a collective member of the Vancouver Street Theatre, and Breadbaker's Theatre. She was Artistic Co-director/founder of the Whole Loaf Theatre, and Artistic Director of Theatre CounterClockWise. She has written more than fifteen plays, puppet shows, crankies, and pageants which have been produced and toured to audiences in Canada, New England, Western Europe, and the Soviet Union. Her work is characterized by a strong narrative voice which echoes elements of old fairground forms of theatre and makes possible a mediation between the performance and the audience. Her most recent efforts are attempts to explore and extend the subversive and comic possibilities of multiple narrative voices in theatre and poetry.
_____________________________________________
Annie Rollins is a puppet performer, artist, and researcher from the United States who works primarily with traditional Chinese Shadow Puppetry. She has been a shadow puppet apprentice in Mainland China since 2008 and was awarded a Fulbright Fellowship in 2011 to continue the work. She is finished up her interdisciplinary research-creation PhD degree at Concordia University in Montreal on the transmission of traditional Chinese shadow puppet making methods. Recent venues for workshops, lectures and performances include the Center for Puppetry Arts in Atlanta, the Virginia Fine Arts Museum, the Linden Center in Yunnan China, Droom Theatre and the Rietveld Academie in the Netherlands. You can find her writing in Puppetry International, Asian Theatre Journal, and Anthropology Now